Today, Wildbacher is the wine that sets Col Sandago apart. Registered in the National Catalog of Vine Varieties (Ministerial Decree 1/10/1980), its cultivation is authorized by the EEC.
Wildbacher is well-suited to its landscape, characterized by rolling hills and steep slopes, sudden cliffs and deep crevices.
The protection offered by the Treviso Pre-Alps to the North, the optimal exposure to the South and the altitude of 250-300 meters create the conditions for an ideal micro-climate, where Wildbacher can benefit from cool nights and winter snow, as well as a gentle sea breeze which tones down the harsh continental weather.
Although Wildbacher can tolerate freezing temperatures and springtime cold weather comebacks, a milder climate has softened its wild character and tamed its somber moods.
Wildbacher only gives its best when handled with care.
The special attention includes the planning of the vineyard on the basis of the original character of the variety: a vineyard of three hectares and a half, with magnificent exposure, arranged with 6,000 plants per hectare.
Here, to obtain excellent quality, agronomists limit grape production to 65 quintals per hectare, yielding, at maximum, 45 hectoliters of wine.Therefore, Wildbacher is rare not only because of its very limited diffusion, but also, and especially, because of its high costs: grape bunches are small and very compact, composed of tiny round blue-black berries, containing more seeds than pulp.
A wine that only pays back in terms of quality, never quantity. A wine produced out of passion.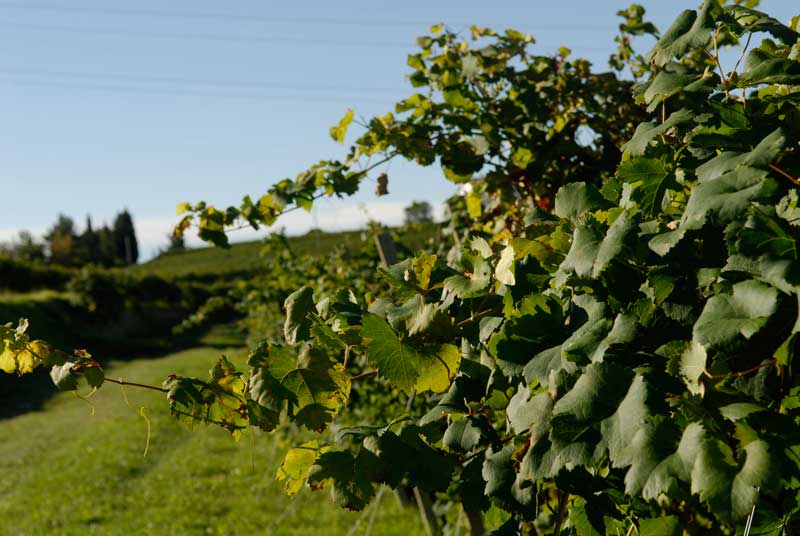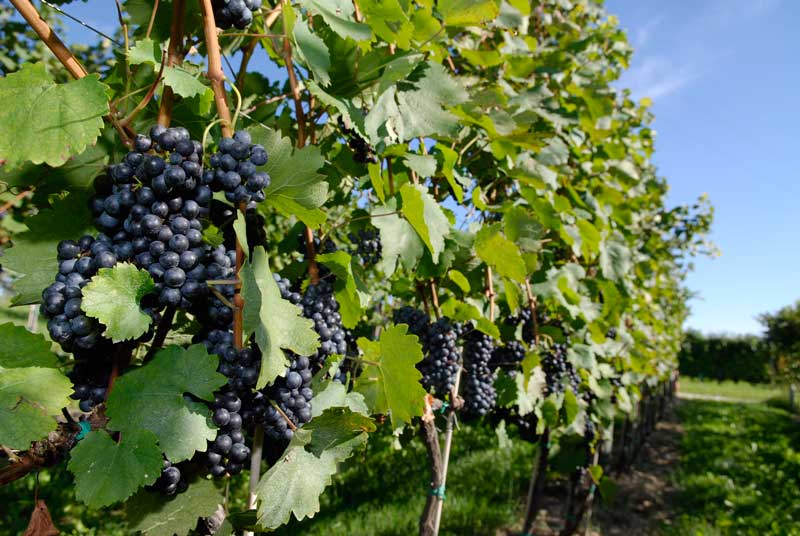 The grapes are harvested by hand in late autumn, a ritual that is repeated with the same meticulous care year after year.
It is a time when enthusiasm and apprehension are mixed together, when the desire to carry on the work in the vineyard meets the curiosity to discover the aromas and flavors of that vintage.
Time and wood
Wildbacher is not a wine to drink young. It needs time and wood to bring out its strengths.
TIME: At least three years must pass from the harvest.
WOOD: This noble wine needs to be aged in oak. Special 550-liter oak barrels were created to avoid disrupting the harmony and the complex tapestry of its aromas.
Only after 12 months of refinement in the bottle, Wildbacher is finally able to leave the winery to offer itself, with its aromas and flavors, to all those who want to embrace this exclusive red wine from the Col Sandago vineyards.