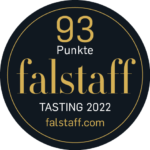 Falstaff Tasting 2022
93 points (out of 100)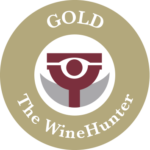 The WineHunter Award 2023
Gold
WILDBACHER METODO CLASSICO
NAME:"Wildbacher Classic Method Extra Brut".
CLASSIFICATION:VSQ (Quality Sparkling Wine).
TYPE:Extra brut rosè sparkling wine.
GRAPE VARIETY:pure Wildbacher, which originates from Styria (Austria).
PRODUCTION AREA:Col Sandago company vineyards in Susegana (TV).
SOIL:calcareous, clayey, with sandstone subsoil.
YIELD:50/60 quintals/hectare.
HARVEST:grapes are hand-picked in mid-September.
VINIFICATION:pressing and destemming followed by brief maceration on the skins. Static decantation of the
must and temperature-controlled fermentation (18-20 °C).
SECONDARY
FERMENTATION:bottle-aging far 24/36 months.
APPEARANCE:brilliant, with a fine and persistent perlage.
COLOUR:pale rose.
AROMA:generous, fruity and floral, with distinct notes of berries and bread crust.
FLAVOUR:dry, harmonious, balanced and lingering, with a pleasant nose-palate harmony.
SERVING SUGGESTION:ideal accompaniment to fresh and blue cheeses. Also excellent with fish and white meat.
SERVING TEMPERATURE:6-8 °C, chill slightly before serving.
ALCOHOL CONTENT:12% Vol
ACIDITY:5.7 g/l
BOTTLE:750 ml