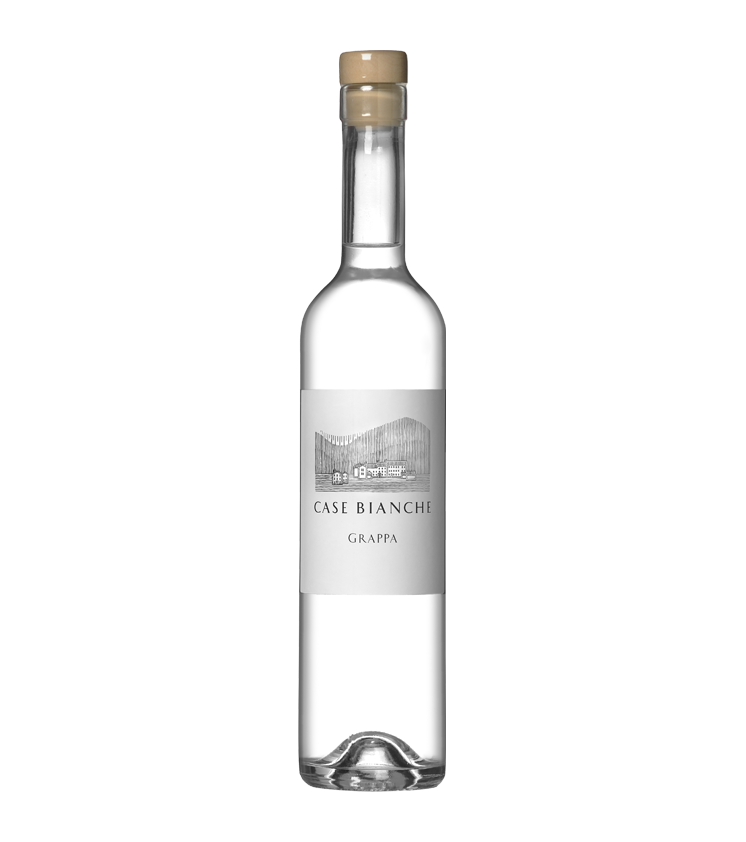 GRAPPA CASE BIANCHE
Produced through the discontinuous distillation of the skins of Merlot and Cabernet grapes in a bain
marie (double boiler) still.
A grappa with a bold personality, it seduces the palate with its classic clear appearance and complex,
sophisticated aroma. The taste is balanced and varietal, dry and smooth.
Excellent at room temperature, it offers a complex and structured aromatic intensity that is
characteristic of only the finest grappas.
GRAPE VARIETY:Merlot e Cabernet
ALCOHOL CONTENT:43% Vol
BOTTLE:500 ml