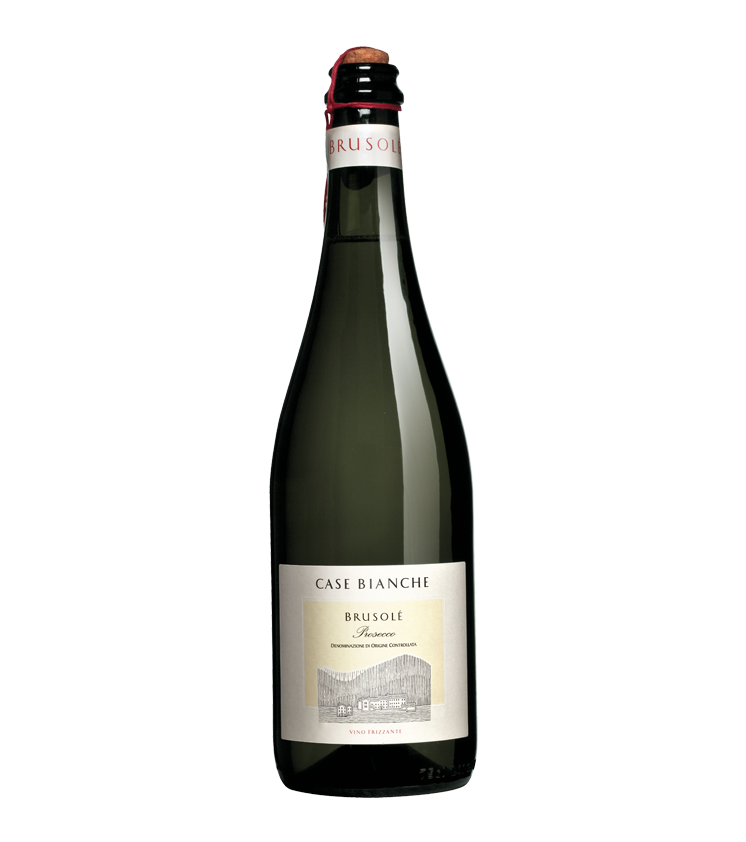 BRUSOLÉ
PROSECCO DOC
VINO FRIZZANTE
NAME:Prosecco Frizzante "Brusolé" Case Bianche.
CLASSIFICATION:Treviso DOC (Controlled Designation of Origin).
TYPE:sparkling white wine.
GRAPE VARIETY:Glera.
PRODUCTION AREA:Vineyards in the Treviso province.
YIELD:15.000 Kg/hectare.
HARVEST:grapes are hand-picked during the second half of September.
VINIFICATION:soft pressing and temperature-controlled fermentation in steel tanks.
SECONDARY
FERMENTATION:wine is refermented in an autoclave until it reaches a pressure
of 2.5 atmospheres.
BOTTLING:isobaric bottling after cold stabilization and filtration of the lightly sparkling wine.
APPEARANCE:limpid, with a light yet visible mousse.
COLOUR:straw yellow with greenish highlights.
AROMA:fruity and pleasing with scents of green apple.
FLAVOUR:dry, acidulous, fruity and lingering.
SERVING SUGGESTION:excellent as an aperitif, it also brings out the flavour of delicate dishes.
SERVING TEMPERATURE:8-10 °C
ALCOHOL CONTENT:11% Vol
ACIDITY:6 g/l
RESIDUAL SUGAR:9 g/l
BOTTLE:750 ml