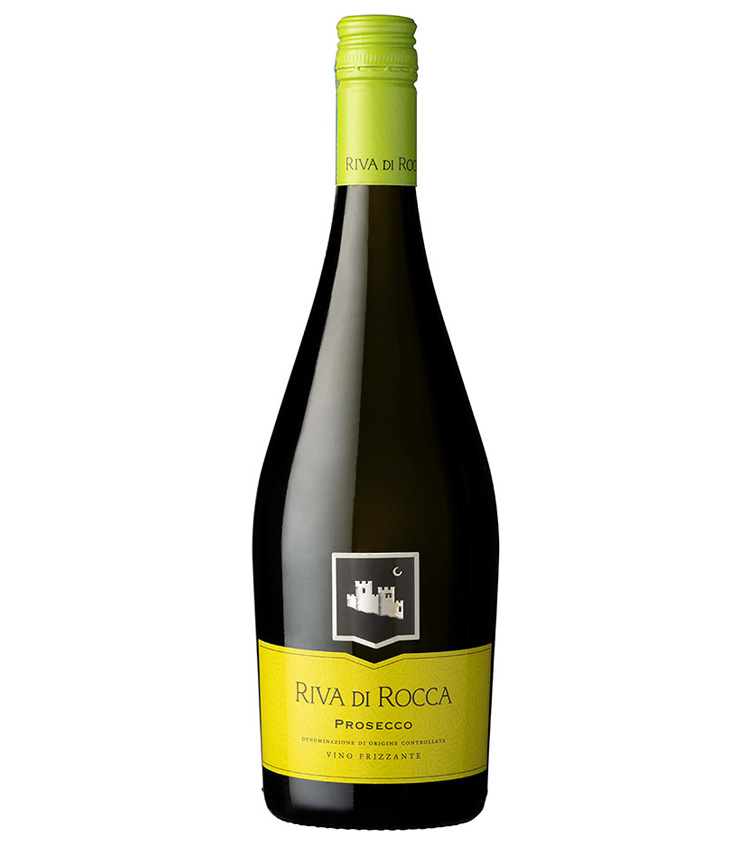 RIVA DI ROCCA
PROSECCO DOC
VINO FRIZZANTE
NAME:Prosecco Frizzante Riva di Rocca.
CLASSIFICATION:Treviso DOC (Controlled Designation of Origin).
TYPE:lightly sparkling white wine.
GRAPE VARIETY:pure Glera.
PRODUCTION AREA: Vineyards in the Treviso province.
VINIFICATION:soft pressing of the grapes and temperature controlled grape must fermentation. The base wine
obtained is blended with concentrated must and select yeasts.
SECONDARY
FERMENTATION:secondary fermentation in autoclave until a pressure of 2.5 bar is reached.
BOTTLING:after cold stabilization and filtration.
APPEARANCE:limpid, with a light yet visible mousse.
COLOUR:pale straw yellow, with a light yet visible perlage.
AROMA:pleasing, fruity, characteristic.
FLAVOUR:dry and aromatic, pleasantly fruity.
SERVING SUGGESTION:perfect as an aperitif, with hors d'oeuvres and light first courses.
SERVING TEMPERATURE:8-10 °C
ALCOHOL CONTENT:11% Vol
ACIDITY:6 g/l
RESIDUAL SUGAR:10 g/l
BOTTLE:750 ml