Col Sandago lies in the prestigious province of Treviso, nestled amidst the stunning hills of the D.O.C.G. Conegliano Valdobbiadene region. The Glera variety which is grown here benefits from the chemical and physical peculiarities of the land.
The exposure, the slopes, the altitudes, and the microclimates all contribute to the high quality of the product.
The excellent wines produced in the Valdobbiadene-Conegliano area make it one of the most important sparkling wine producing districts in Italy and the world.
The excellent food, art and culture of this hard-working people together with the quiet surroundings contribute to creating an elegant setting filled with aromas and flavors.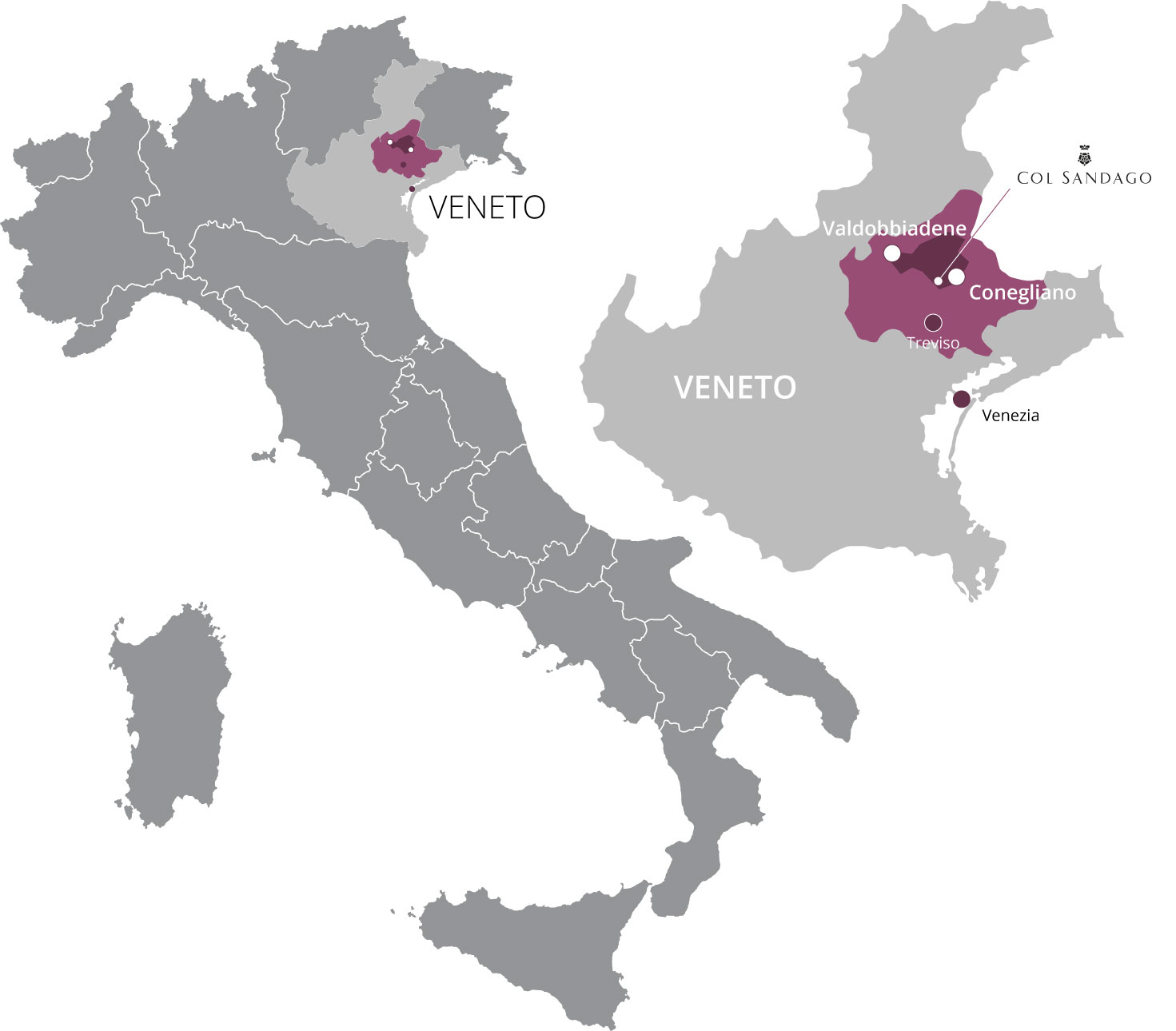 Col Sandago is located in a luxuriant area, where the vines are rich with the precious substances absorbed by the soil during prehistoric times, when an immense glacier from the Dolomites descended into the valley, shaping the land and excavating the bed of the historic Piave river.